A tramp I've been wanting to do for a long time is the Mt Messenger track in the Parininihi forest. The track starts from SH3 near the bottom of the Mt Messenger rd, climbs steeply up the ridge to the Mt Messenger trig station then descends slowly along a rugged narrow ridge towards the coast where it joins the White Cliffs walkway.
I had a couple of reasons for wanting to walk this track.
1. Is the family connection with Mt Messenger named after my great great grandfather who surveyed this area when he was stationed at Pukearuhe.
2. Is because of the great conservation work that has been completed by the Tiaki Te Mauri O Parininihi Trust over the last 8 years that has led to the reintroduction of kokako into the Parinnihi forest in 2017.
I'd hoped I might see or hear kokako and took a pack full of camera gear but alas they managed to skilfully avoid me.
It's a great track with frequent views out over the forest, hills and coast line as you descend along the ridge line. The forest is a beautiful example of mixed podacarp forest with some magnificent trees. I may not have encountered kokakao but frequently saw and heard tui, kereru, piwakawaka and riroriro.
I noticed 3 stoats caught in the traps which shows just how important the onging trapping program is. Well done to the Tiaki Te Mauri O Parininihi Trust and also a thankyou to Ngati Tama for there stewardship of this land and making access to it available.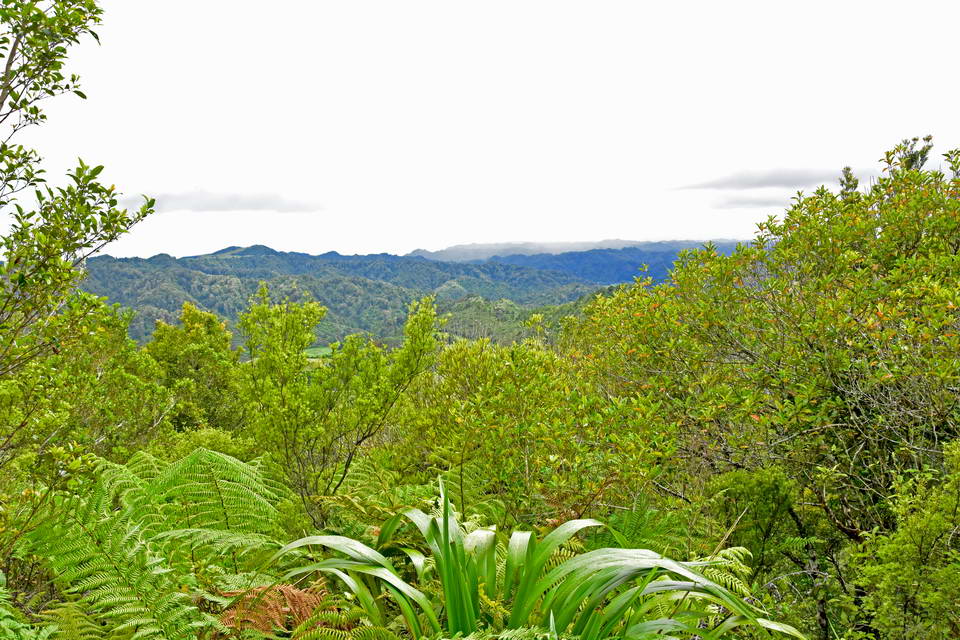 The view north from the Mt Messenger trig station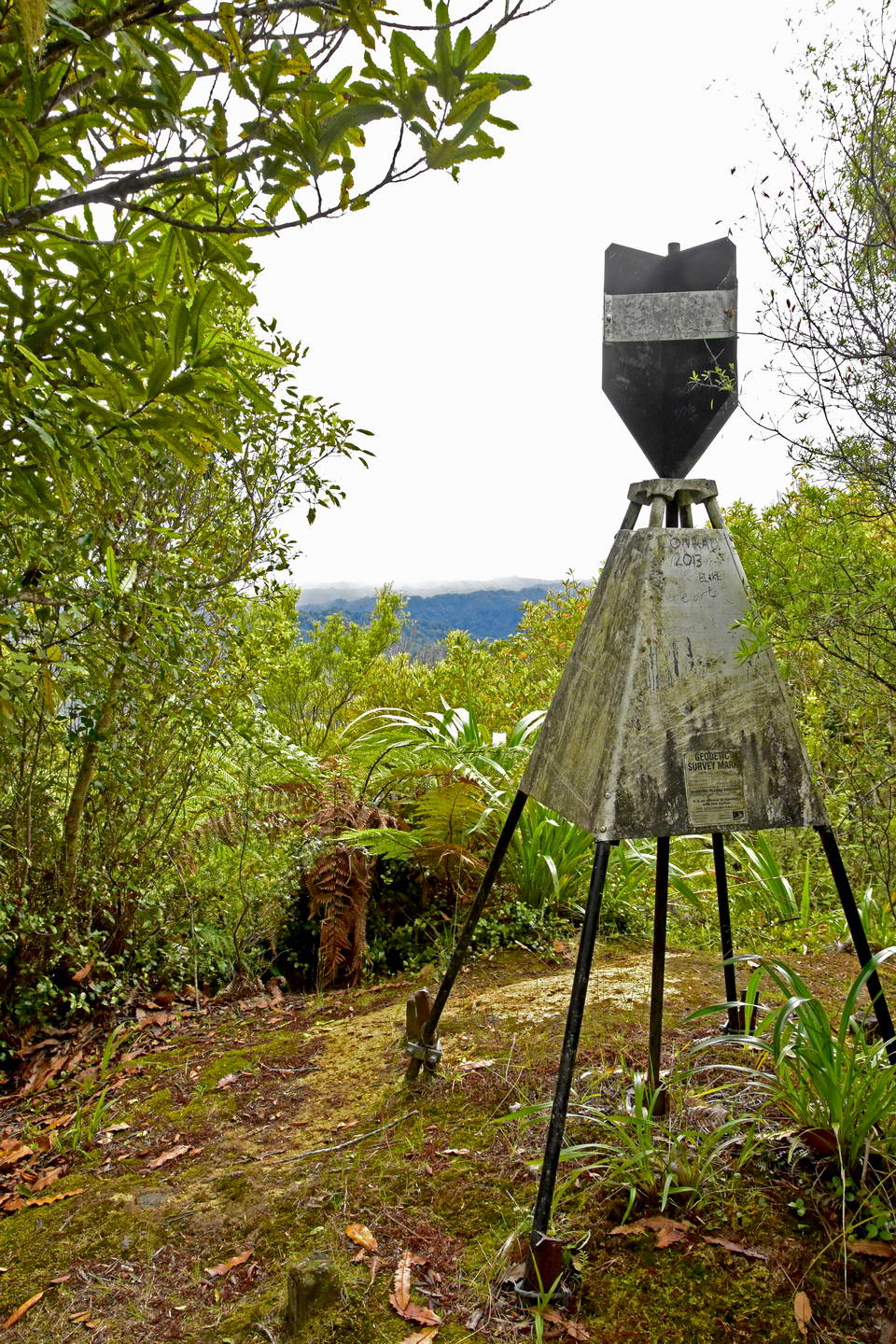 The Mt Messenger trig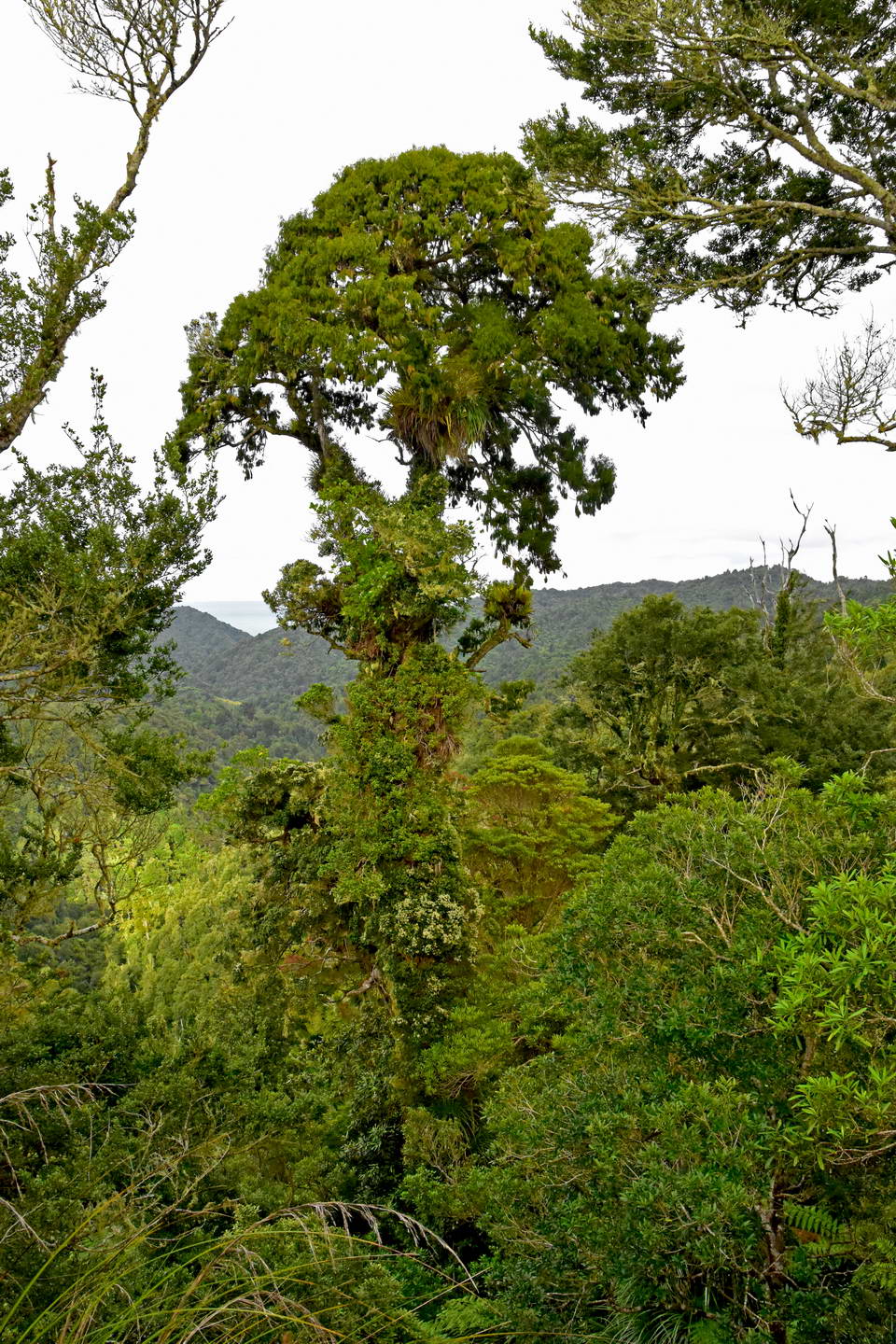 The stunningly beautiful trees in the mixed podacarp forest.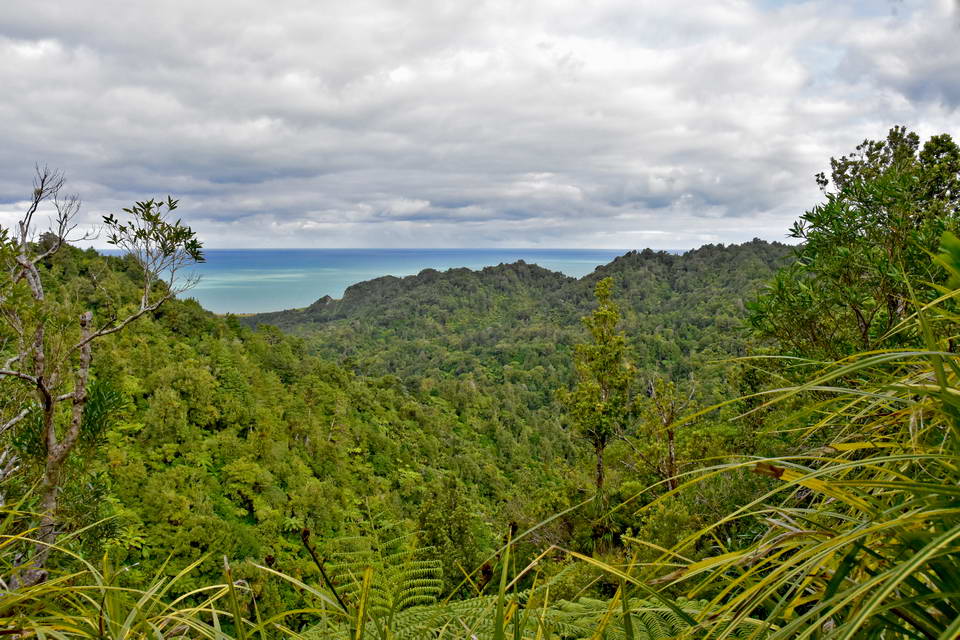 Looking out towards the coast from about halfway along the track.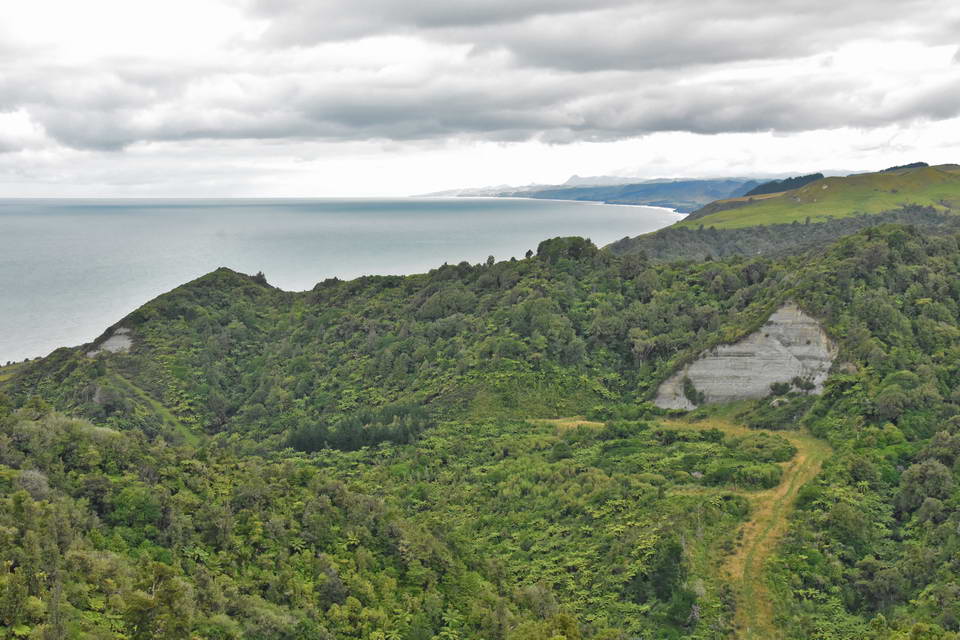 Looking north along the coast along the natural gas pipeline corridor
Recent Posts
A summit route I've always wanted to do is via Carrington ridge from Holly hut. I've always been a b …

One of my favourite climbs on Taranaki is to do a sunset climb around the time of a full moon. Not o …

A tramp I've been wanting to do for a long time is the Mt Messenger track in the Parininihi forest.& …