I am constantly drawn to the beauty of Taranaki. This mountain dominates the Taranaki landscape and has always been a major presence in my life. Not only did I grow up in its shadow but have also had the great privilege to have spent much of my life exploring its slopes. My father was a keen climber and took my brother and I on many climbs and tramps on all sides of the mountain from a young age. In many ways, this mountain, Taranaki, is my spiritual home. It is the place I go to feel close to my father. I always feel the presence of my father when I walk on the slopes of Taranaki.
I never tire of looking at taranaki and her many moods and faces. Sometimes I refer to Taranaki in the feminine and sometimes in the masculine. It all depends on how she/he appears before me. Every day she shows herself differently, revealing another face, another aspect of the beauty of existence. THis morning, after a week of remaining hidden behind dark storm clouds, she suddenly appeared again in all her splendour draped in a thick blanket of new snow trailing wisps of cloud behind her. THen this evening, there she stood, stunningly beautiful, silhouetted agains the colours of the evening sky.
Oh Taranaki, I see you, I honour you, I bow before you as my soul wanders off to explore the mysteries of your midnight slopes.
These shots were taken from the top of the hill behind my site office at McKee, one just after dawn and the other two at dusk.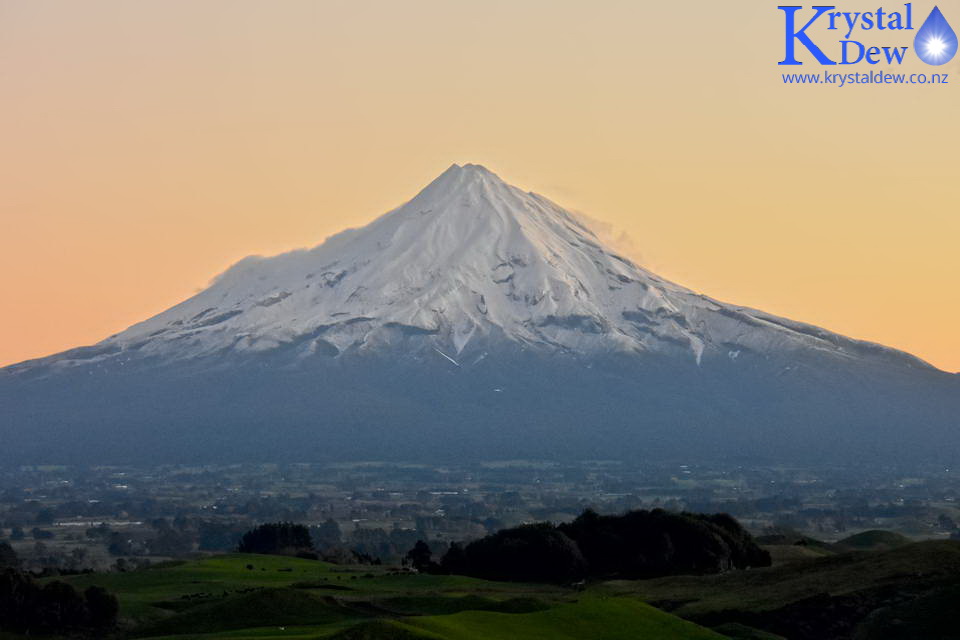 A couple more photos of Taranaki taken in the weekend from Lake Mangamahoe. Stunningly clear and beautiful.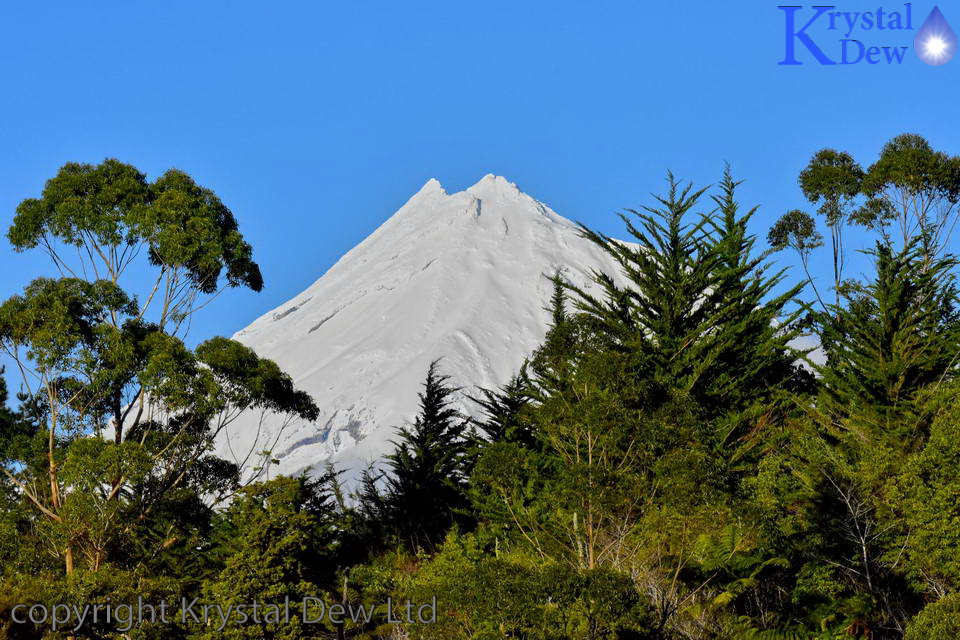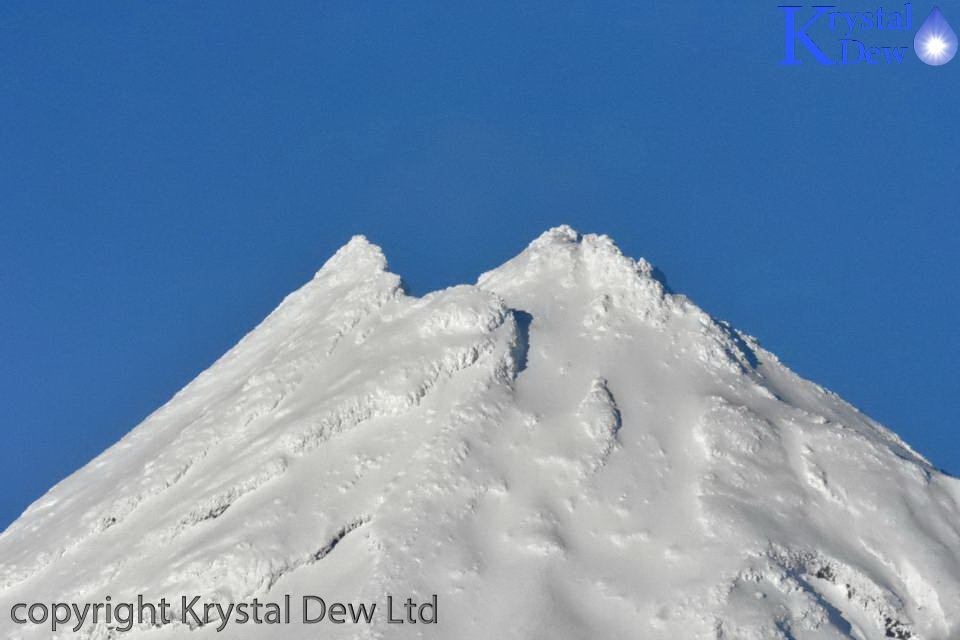 Recent Posts
Every spring I look forward to getting in a few good snow climbs on Taranaki. This year the snow see …

I haven't been able to get out and do much photography lately but with work easing off a bit I manag …

I am constantly drawn to the beauty of Taranaki. This mountain dominates the Taranaki landscape and …