On Friday I set out on another climb of Taranaki keen to get in another snow climb before the snow is all gone. I decided to take the Khyber pass route with the intent of getting into the bottom of crater valley and then having a snow climb directly up into the crater. This route takes the old summit track up razor back ridge then traverses across to pass just above Humphries Castle. There was a large bank of cloud to the north west of the mountain that was closing in behind me as I climbed. For the whole climb I was just on the edge of the cloud layer, nearly always in the sun but with no views out over the countryside.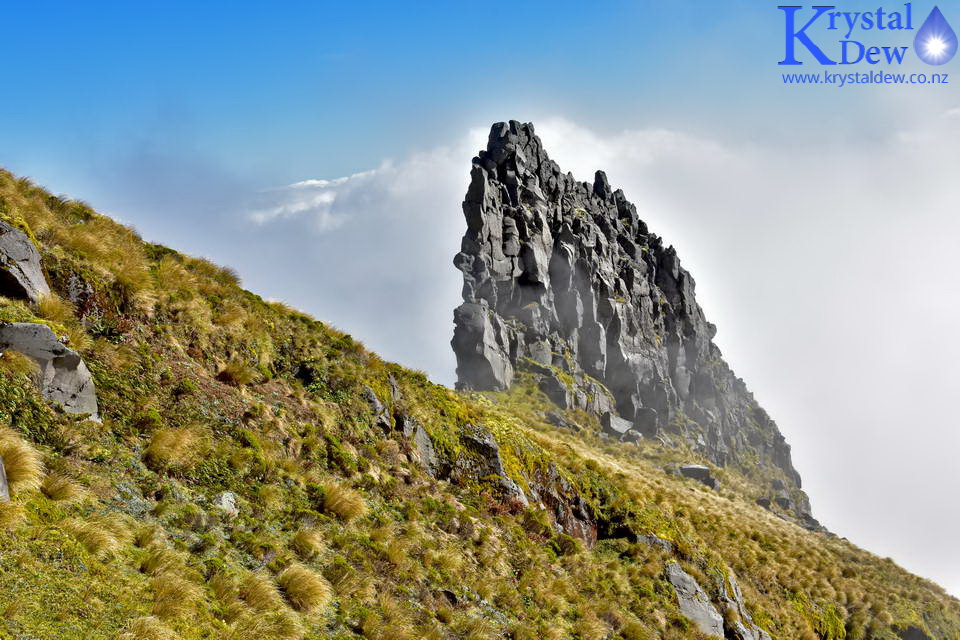 Humphries Castle - A spectacular sight looming out of the cloud.
From Humphries castle the route winds up through the moss slopes traversing across to the bottom of the lizard. There had been a fall of snow the previous day so this section of the track was covered in large patches of snow which often blocked the track as it wound around the different ridges. I had to cut steps in several places to traverse these patches of snow.
After a short scramble up the bottom section of the lizard I dropped down off the ridge into the bottom of crater valley and put my crampons on. The route to the crater was then straight up crater valley - well not quite straight, as I had to zig zag through the various rocks that were poking through. I don't think I've ever seen the snow base so low as it is this year - even with the fresh fall of snow.
I got up onto the summit around 12:30 and had it all to myself. There were no signs of other tracks so it looks like I was the first person up there since the fresh fall of snow. The rocks were plastered in ice crystals from the recent snow fall so it was all very beautiful.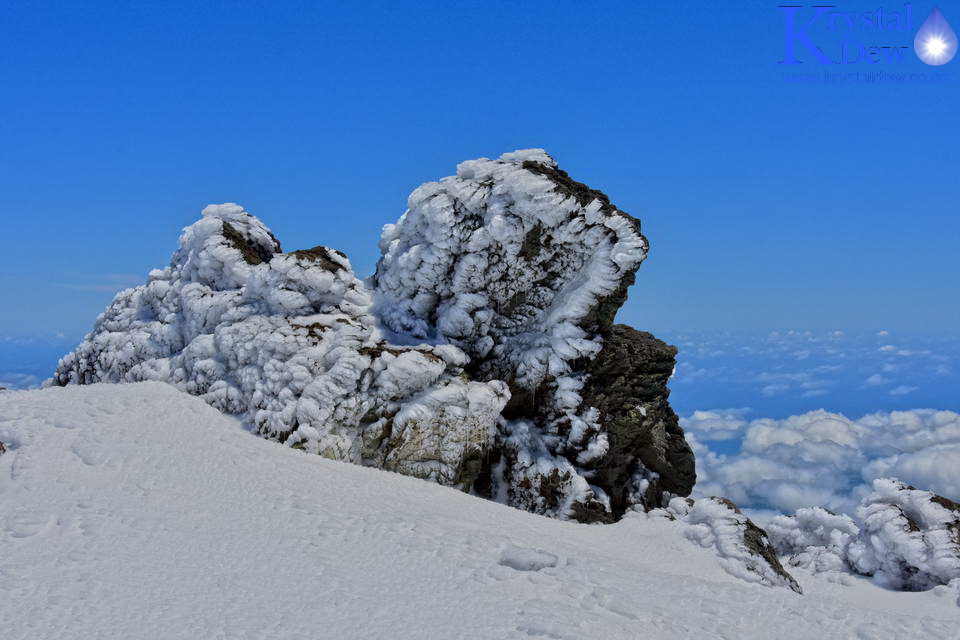 Ice covered rocks on the northern end of the summit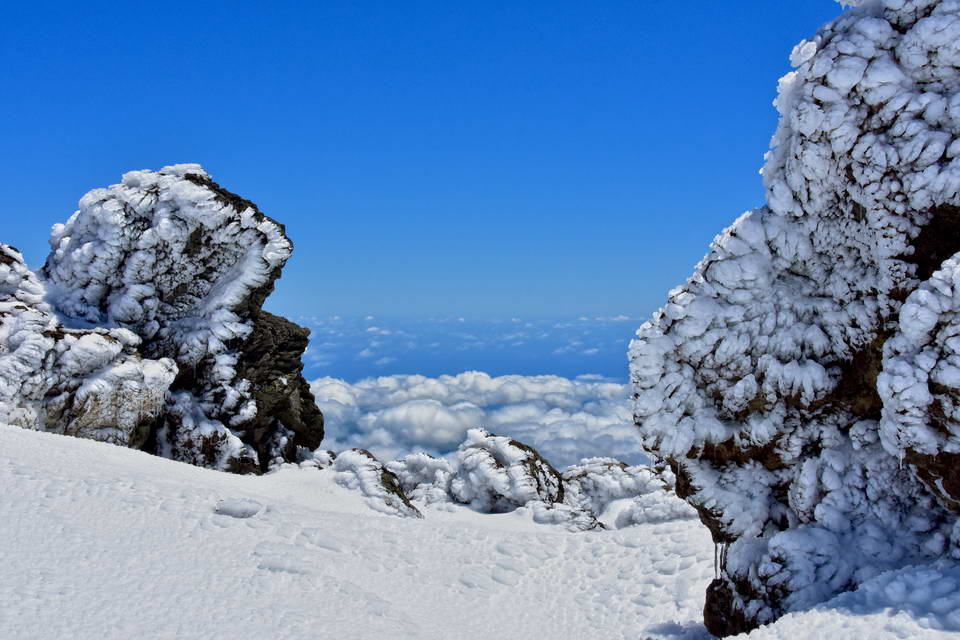 Looking out west over the cloud.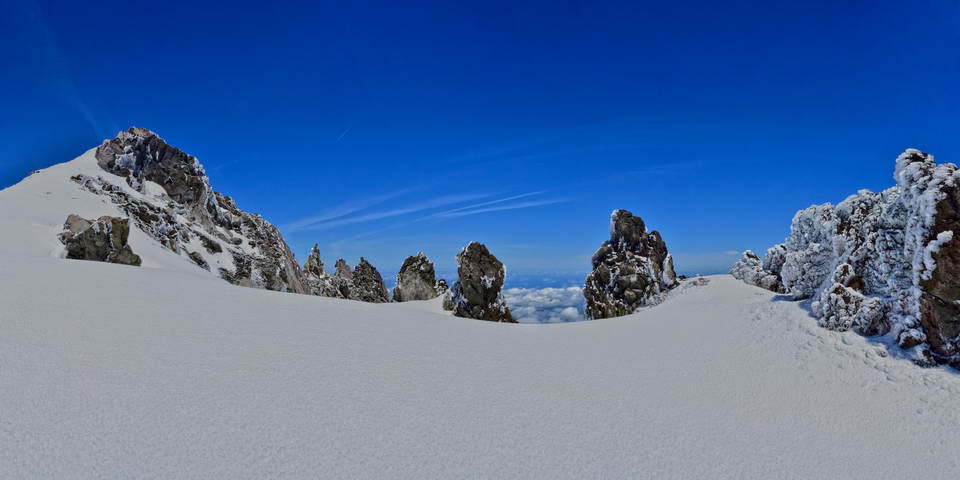 A panorama of the summit. Summit rock on the left spanning round to the top of Heberly ridge.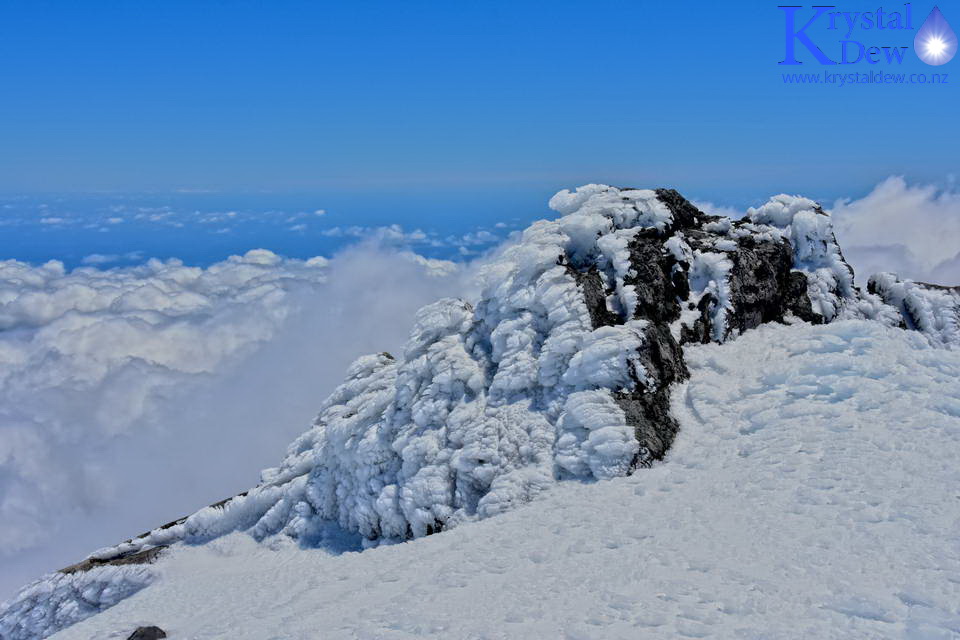 Summit rock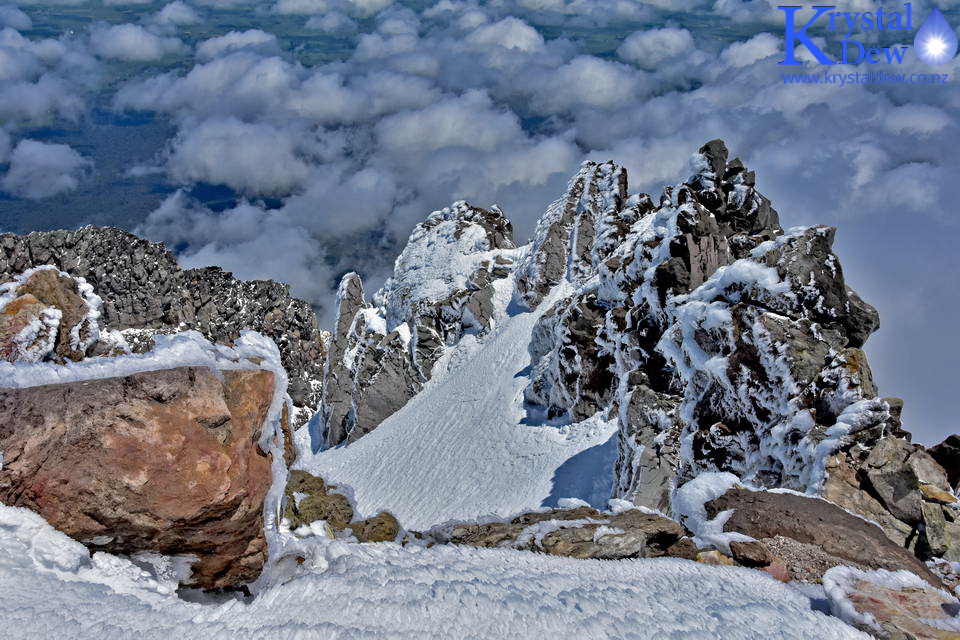 The seven sisters on the soutthern end of the summit.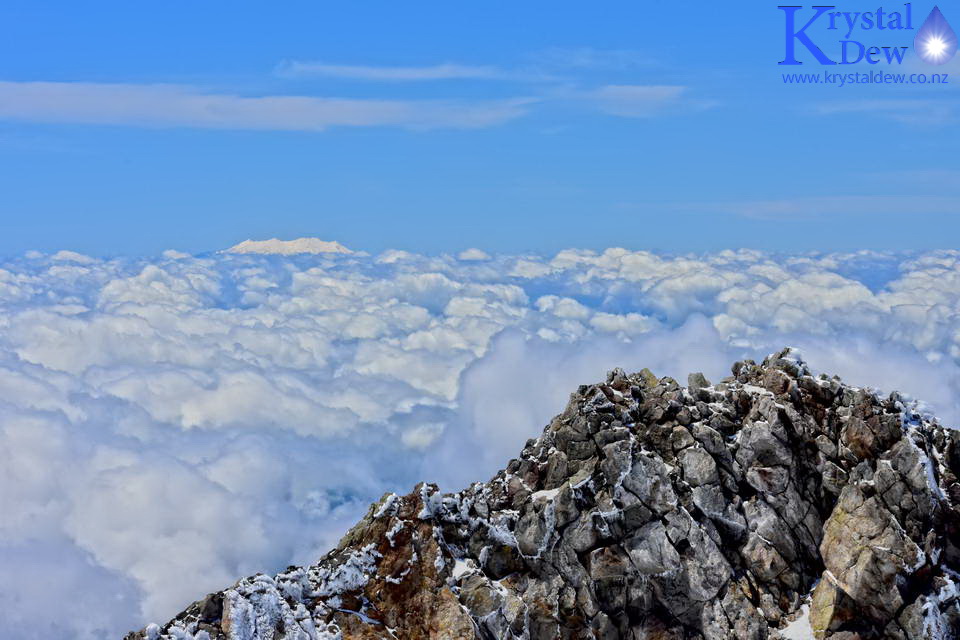 Looking east over sharkstooth towards Ruapehu.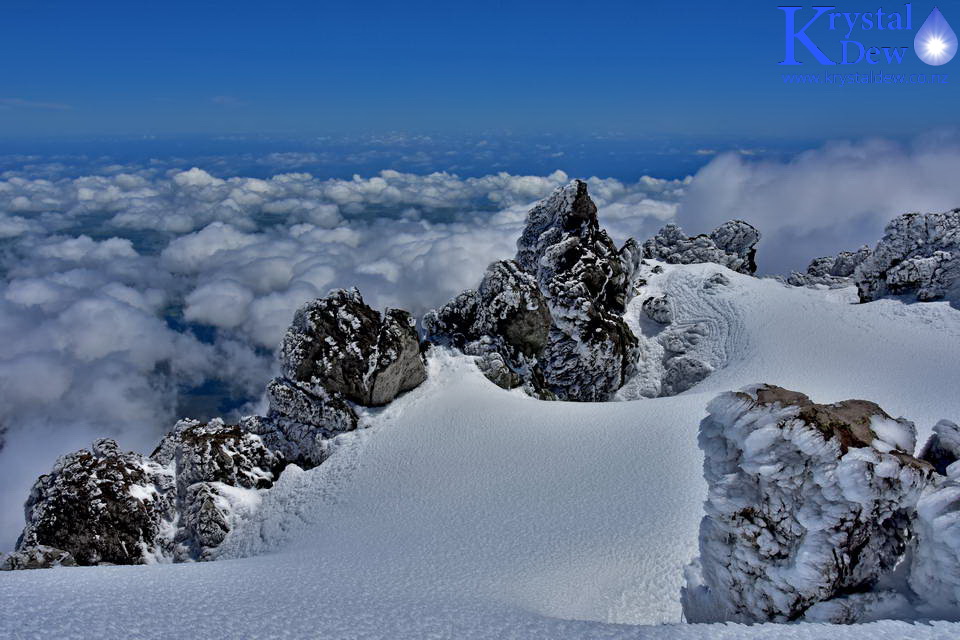 The northern end of the summit.
WIth the cloud having closed in most of the trip down was in white out conditions, finally emerging below the cloud just above the steps leading down into Hongis valley. I was back at the car park around 4:00pm after a very enjoyable day on the mountain.
Recent Posts
When I was growing up and tramping with my dad, the Kiri track was one of our favourite tramping tra …

After having to abandon a summit attempt on Taranaki due to winter conditions (new snow down to 1300 …

On Friday I set out on another climb of Taranaki keen to get in another snow climb before the snow i …